The British Election Study is managed by a partnership between The University of Manchester and The University of Oxford. The Scientific Leadership Team is comprised of Professor Ed Fieldhouse, Professor Jane Green, Profesor Geoff Evans, Dr Jon Mellon, and Dr Chris Prosser.
The University Partnership
The British Election Study is managed via a consortium of The University of Manchester, and The University of Oxford (Nuffield College).

It is funded by the Economic and Social Research Council
The Scientific Leadership Team
Professor Ed Fieldhouse
Ed Fieldhouse is Professor of Social and Political Science at the University of Manchester. He has been principal investigator of the Scientific Leadership Team of the British Election Study since 2014. Formerly he was director of the Institute for Social Change (2007-2012) and the Cathie Marsh Centre for Social and Survey Research (2002-2005). His main research interests include social theories of turnout, geographical and contextual effects in voting, political and civic engagement and participation, and mobilisation and campaign effects.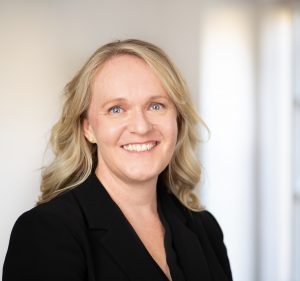 Professor Jane Green
Jane Green is Professor of Political Science and British Politics at the University of Oxford and a Professorial Fellow of Nuffield College. She is Director of the Nuffield Politics Research Centre and an Election Analyst for ITV News, providing analysis in the 2015, 2017 and 2019 British general elections, the 2016 EU referendum and the 2016 and 2020 US Presidential elections. Her main research interests lie in understanding mechanisms of electoral accountability for government performance, party reputations and other policy outcomes.
Follow Jane on twitter @ProfJaneGreen
Professor Geoffrey Evans
Professor Geoffrey Evans is Official Fellow in Politics, Nuffield College, Oxford. A former member of the team running the BES cross-section and panel studies between 1987 – 2001, in the current BES his primary interest is in design and analysis of panel study and in maintaining and recovering the over-time comparability of the BES post-election cross-section surveys. A specialist in public opinion, voting behaviour and political sociology in Britain and comparatively, he has published widely in political science, sociology, and related disciplines over the last 25 years. Among his current interests are the political marginalization of the working class and poor in Britain, the role of attitudes and perceptions, especially those pertaining to the economy, in models of voting, the role of party strategies in the evolution of social cleavages, and social and political change in post-communist societies. He is also a co-director of the Northern Ireland Election Study.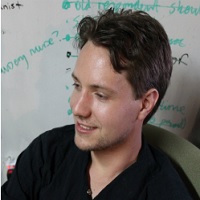 Dr Jonathan Mellon
Jonathan Mellon is a Senior Lecturer at The University of Manchester and Co-Director of the British Election Study, and works on designing the BES survey and analysing the data afterwards. Jon obtained a DPhil in Sociology from Nuffield College, Oxford. His research interests include cross-national participation and voting; developing tools for social science measurement; and survey design. Jon has also worked at the Organisation for Security and Co-Operation in Europe, running statistical analysis of election observer reports, for the World Bank as a data scientist analysing online civic engagement and has works for the BBC on election night coverage and exit polls.
Follow Jon on twitter @jon_mellon
Dr Chris Prosser
Chris Prosser is a Lecturer in Politics at Royal Holloway, University of London. His research interests include political behaviour, political psychology, political parties, and the effects of electoral rules. Chris has also worked as a consultant data analyst to the Committee on Standards in Public Life and as a psephologist for the BBC during the 2014 European Parliament elections, and for ITV during the 2015, 2017 and 2019 General Elections, and the 2016 EU referendum.
Follow Chris on twitter @caprosser
Research Fellows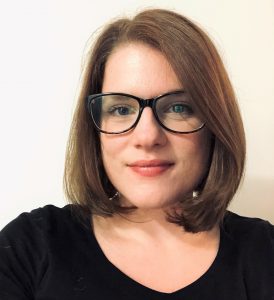 Dr Roosmarijn de Geus
Roosmarijn de Geus is a postdoctoral fellow with the Gwilym Gibbon Centre for Public Policy at Nuffield College, University of Oxford. Her research focuses on voting behaviour and political attitudes which she has studied in the UK, Canada and Western Europe. She is further interested in women's political attitudes. Prior to joining the BES Rose held a postdoctoral fellowship at the University of Toronto and she obtained her DPhil in Political Science at St. Peter's College at the University of Oxford.
You can follow Rose on twitter: @RAdeGeus
Jack Bailey
Jack Bailey is a postdoctoral researcher at the University of Manchester, where he is also completing his PhD in conjunction with YouGov. Before joining the BES, Jack worked at LSE and Cardiff University, helping to communicate academic research to the general public. His own research interests include political behaviour, political psychology, and political methodology. In particular, how voters learn about economic change and how this then affects the parties that they choose to support.
Follow Jack on Twitter @PoliSciJack
Media enquiries 
For media and communications enquiries please contact Sue Bailey.